73 Twelfth Road, Haynes (Armadale) WA 6112 Ph 0418 943776
Come stay on our large property with CLEAN FRESH AIR to breathe. You will be most Welcome.
Perth is a beautiful vibrant place. It is Clean and peaceful with friendly people.
We have a very relaxed and casual way of life. You will learn to say "G'Day Mate"

We are located in a rural setting just an easy 20 minute drive from Perth City Centre, Airport, White Perth Beaches, Kings Park Botanical Gardens, Fremantle, Caversham Wildlife Park, The Swan Valley wine region and most of the sort after tourist attractions.Our home has a very relaxing atmosphere where you can enjoy some quiet time in between day trips or business events. It's a place to recharge your batteries and take it easy.Read a book, go for a walk, relax in the sun next to the pool, have a glass of wine, just kick back and be yourself.All Rooms & Suites have Private Entry, Fully Air Conditioned, Free WiFi, Free Parking, Opening Windows, HDTV/DVD, radio, alarm, quality fresh linen & towels, Complimentary Bathroom Accessories, Outdoor Furniture, BBQ, Pool Access and Tea/Coffee Facilities.Breakfast is available with all rooms and suites. Please book room with breakfast option.Fully cooked and/or continental breakfast served each morning from 7.00 am to 10.00 am.Includes eggs, bacon, mushrooms, tomatoes, sausages, breads, danish, cereals, yoghurt, fruits, orange juice, coffee & tea.
10 Reviews from our TripAdvisor Community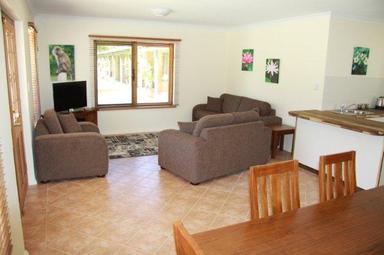 KARINYA
Family Suite
Suitable for the whole family.
Fully self-contained, fully air conditioned. Free WiFi, Free Parking
---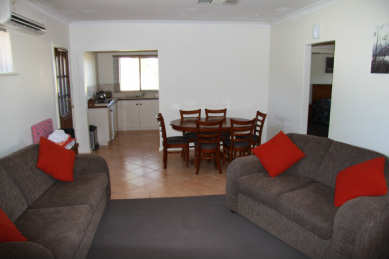 APURLA

Family Suite
Suitable for the whole family and the pet dog
Fully self-contained, fully air conditioned. Free WiFi, Free Parking

---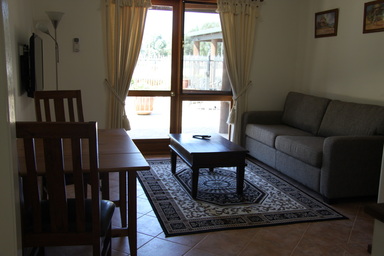 MYOORA

Couples Spa Suite
Private entry, pool view, fully self-contained, 2 person spa. Fully self-contained, fully air conditioned. Free WiFi, Free Parking

---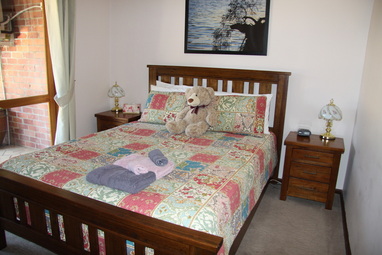 SPA ROOM

Couples or Singles
Book 7 or more nights and receive a FREE upgrade to our Myoora Spa Suite
---
73 Twelfth Road, Haynes (Armadale) WA 6112 Ph 0418 943776